CO-Owner of Dab City Bulliez
We are new to the bully game.  We have always been lovers of the bully breed and only recently decided we want to breed and show dogs.  Our vision is a professional atmosphere where we can thrive as breeders and dog handlers.  We are in love with all bullies but have our eyes set on Exotic American Bully Micro/Pockets.  Here are a few images of our beloved dogs Kaiju and Princess Luna!
This slideshow requires JavaScript.
This slideshow requires JavaScript.
This slideshow requires JavaScript.
Deca, Benny the Bull and Lil Baddie
This slideshow requires JavaScript.
Need a banner for your stud, kennel, future breeding, company event or more?  Message Me.  Here is some of my work.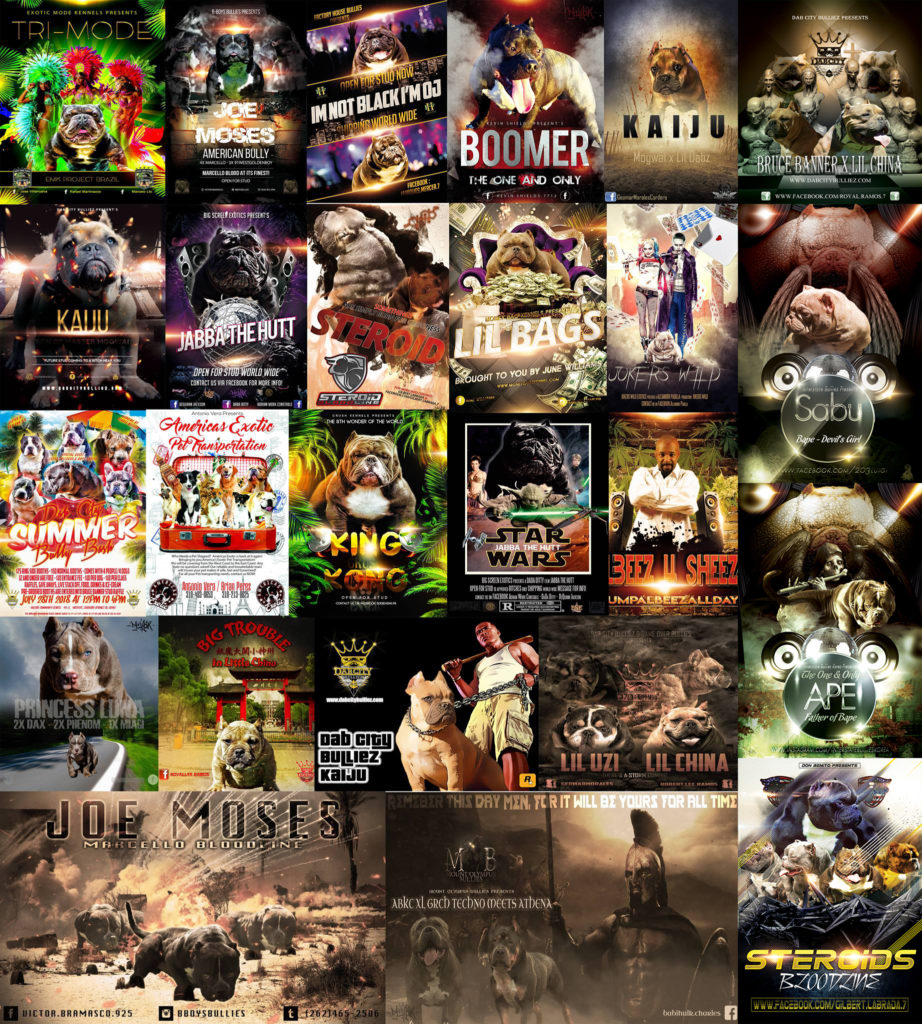 Owner of Dab City Bulliez
I started Dab city bulliez as a way to leave the gang life and build a more positive environment for my family. As a Hobby it grew to a passion. Loving the breed and seeing so many different styles. I like the pocket extremes. I started wit Optimus prime a pocket monster. He and I started this path.
This slideshow requires JavaScript.
This slideshow requires JavaScript.
This slideshow requires JavaScript.
This slideshow requires JavaScript.
This slideshow requires JavaScript.